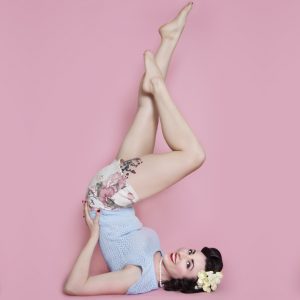 You want to look after your pelvic health but time just seems to vanish into thin air… Or maybe you're looking for an afternoon yoga pick-me-up to do on your work-break… Then let me share with you the Pelvic Parfait 7-minute Mini sequence which satisfies both these needs!
This delicious mini helps to activate and support your pelvic floor and all that sits within your pelvic bowl to keep it in good working condition, without needing the Jade Egg. So throw away your Kegels – seriously, they generally do more harm than good (you can read more about that here) – and dive into this delicious Mini.
Here is the Information playsheet including a summary of why this sequence is so effective, as well as a detailed description of each pose so you can, over time, refine your practice. I've also included 'Other Ways' of doing each pose to suit your unique body shape and current flexibility. Once you've had a read, then turn on the Guided Audio and enjoy 7-minutes of pelvic health goodness!
Pelvic Parfait 7-min Mini Information Playsheet PDF – View
Pelvic Parfait 7-min Guided Audio – Listen
*These files are available for you to download to your desktop or laptop computer to keep. How you do this may differ slightly depending on the computer and web browser you're using. For most situations, you simply need to 'right-click' or 'control-click' the "View" or "Listen" link above, then select "Save Link As…" (Chrome and Firefox) or "Download Linked File As…" (Safari), or similar. From there you can select a file name and location, and then commence the download.
If you're getting errors accessing the above links, you can view the playsheet at this URL below. Simply copy and paste it into your browser's URL bar.
https://gettingnaked.com.au/wp-content/uploads/2020/05/mini-7min-pelvic-parfait-playsheet.pdf
And listen to the Guided Audio here…
One of the biggest reasons women tell me they don't do yoga and other healing modalities, is because they don't have time. Yet if you've got time to make a cuppa or have a cigarette, then you have time to do Yoga for the Vagina.
I have included over 19 Mini Sequences in the online course to help you reconnect and re-energise if time is scarce for you right now. These mini sequences go from 1-minute to 20-minutes in length and are totally transportable so you can do them at home, at work, in the park, wherever you're happy to get more centred.
Denise from New Zealand began her Yoga for the Vagina journey by simply carving out a teeny bit of time to complete the minis. Then after seeing the results from that small time investment… she was hooked!
'Thanks again for being out there sharing this knowledge. I've done some minis and already feel more empowered in my body, and sexually have more libido and enjoying sex in a whole different way. Plus, after diving into the longer practices I've now solved my back pain issue. This series is helping me so much on all sorts of levels.'
The Pelvic Parfait 7-minute Mini I share with you is just a taste of the other Minis in the course, and is the perfect little sequence to help pull you out of a busy thinking mind – out of the overwhelm and stress of daily life – and get you back into a space of calm ease where you can make clearer decisions and feel more joy in life.
LOVE this mini and want more? You'll find another 19 Mini sequences inside the Yoga for the Vagina full online course. To purchase your course for AU$449 or 3 monthly payments of $150, simply click here…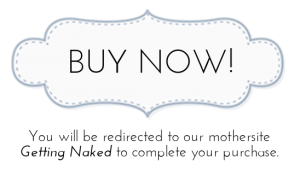 Want to see what other Minis are included in the course? No probs, I've created a page especially for you to browse the main themes of each Mini to see how they would fit into your life. Click here to take a peek!